Fixed picture
Our vinyl picture windows can make a dramatic style statement as a stand-alone piece or when combined with another of our window types, including fixed casement, double hung or side slider.
The ability to choose from our wide variety of grill designs and trim options opens up a world of possibilities for both new and old homes.
For added design versatility, we offer customization of  frame shapes.
Fixed casement
Featuring a large mid-section and two narrow side sections running vertically, our fixed casement windows create a unique design accent while offering an unobstructed view of the outside world.
They are well suited to rooms that already have proper ventilation and can benefit from natural light.
These energy-efficient vinyl windows are crafted with a weather-tight seal for year-round interior comfort, even through the coldest months.
get more detailsrequest a quote

TRIM OPTIONS
Our vinyl windows come with a variety of interior vinyl trim options for refined and versatile styling. We combine advanced technology with the finest materials for durable, flawless finishes that will retain their colour year after year. Standard finishing options include wood stain and contemporary and classic rosettes, but we can also accommodate custom colours.
JAMB SIZES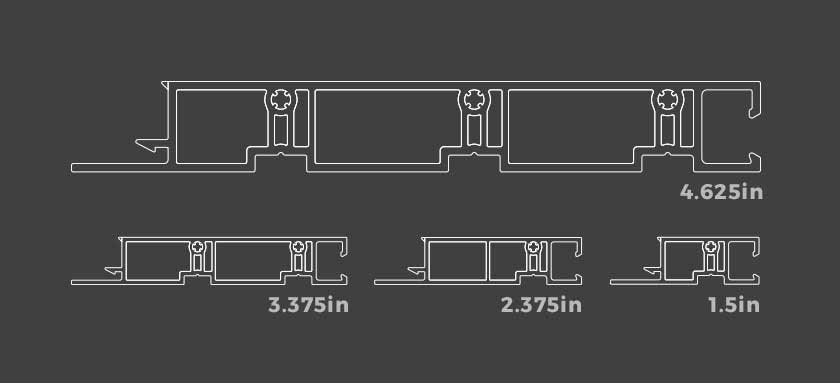 We offer four standard vinyl jamb sizes to facilitate a seamless window installation process. For added flexibility we can also provide wood jamb extensions, frame moldings and corner blocks. These interior finishing options are made from a durable lead-free PVC powder compound that requires no maintenance.