A welcome addition to modern and historic homes, our single hung vinyl windows build on a classic style with a long history.
The wide range of interior and exterior trim options makes it easy to integrate these ENERGY STAR windows beautifully into any setting.
Single hung
The upper sash is fixed in place, while the bottom sash glides effortlessly up and down for simple and durable operating.
The sliding pane of our single hung windows also tilts inward to provide easy access to both sides for cleaning.
Double hung
The true beauty of these vinyl windows is in their smooth and versatile operation: both sashes slide up and down independently of each other and can tilt inward for easy cleaning.
Their flat exterior makes them ideal for rooms adjacent to patios, walkways or other spaces that would be impeded by outward-opening windows.
get more detailsrequest a quote

TRIM OPTIONS
Our vinyl windows come with a variety of interior vinyl trim options for refined and versatile styling. We combine advanced technology with the finest materials for durable, flawless finishes that will retain their colour year after year. Standard finishing options include wood stain and contemporary and classic rosettes, but we can also accommodate custom colours.
JAMB SIZES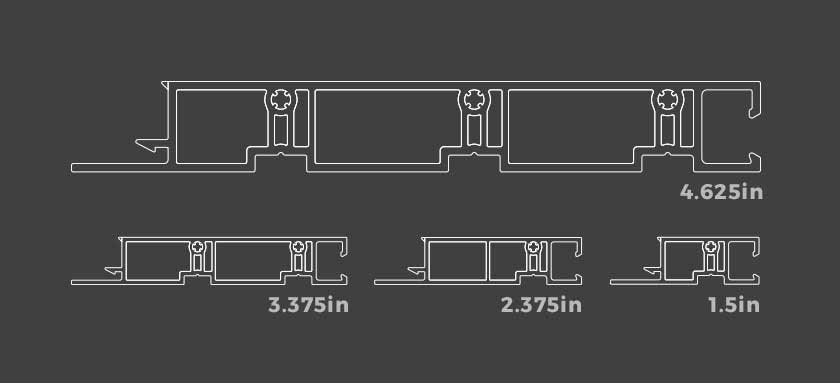 We offer four standard vinyl jamb sizes to facilitate a seamless window installation process. For added flexibility we can also provide wood jamb extensions, frame moldings and corner blocks. These interior finishing options are made from a durable lead-free PVC powder compound that requires no maintenance.