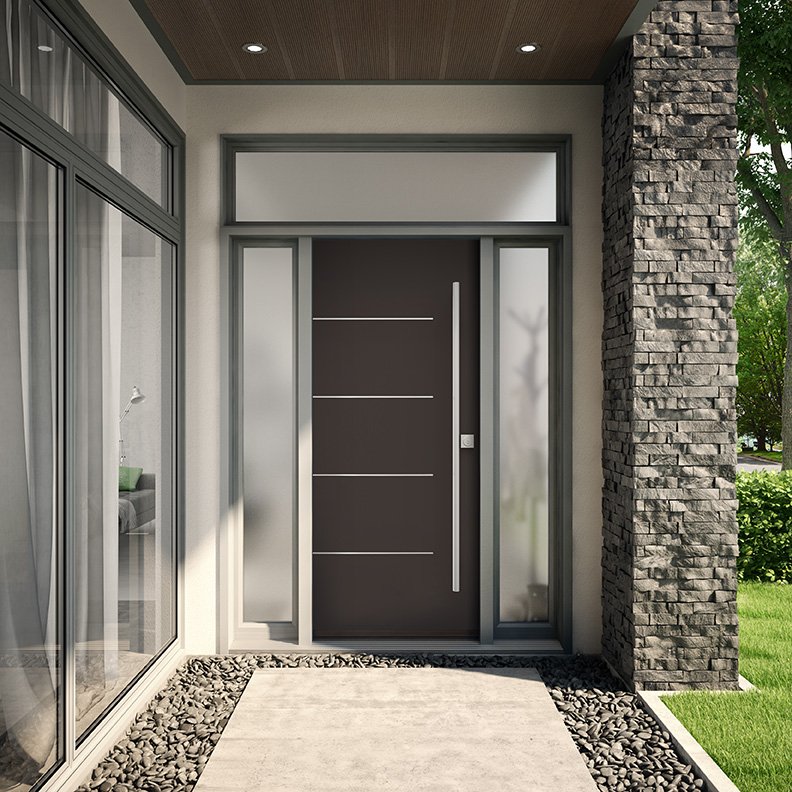 Contemporary exterior doors are recognizable by their sleek, straight lines and geometric details. You won't find a lot of scroll work, artistry, or embellishment here. Modern styles typically emphasize a more minimalist approach to exterior designs. This type of door is most appropriate on a contemporary home and will look starkly out of place on a historic dwelling.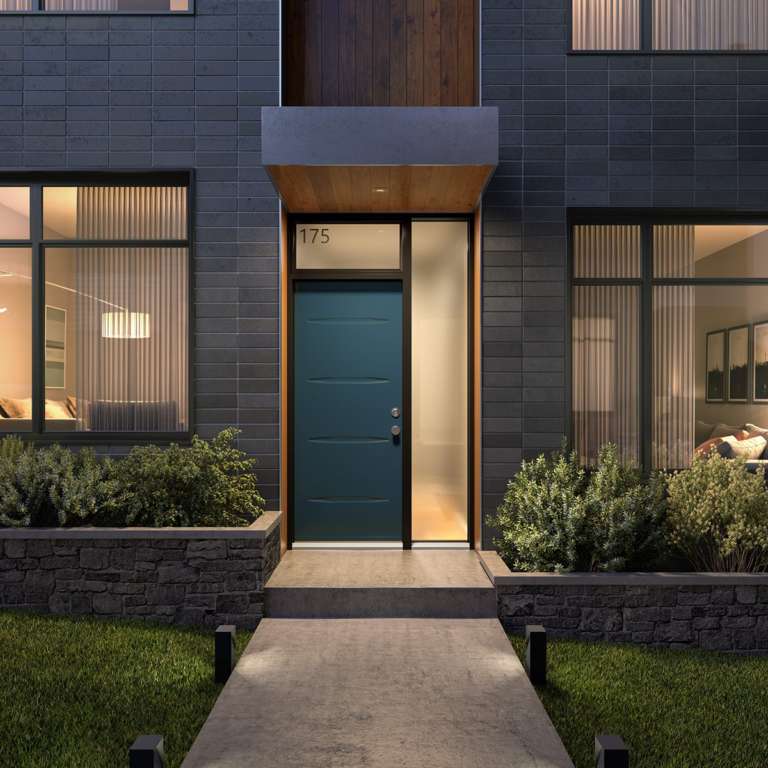 Modern doors are often oversize and may be easier to install when you're first constructing a home than when you're making updates. Some characteristics that you'll notice with modern exterior doors include:
Long, straight door handles
Square or rectangular glass panes, often repeated
Bold circular shapes if curves are used
Steel or fiberglass slab
Black and white are common colors for modern doors. These typically coordinate well with the overall design of a contemporary home exterior. Modern double doors are not uncommon, and will certainly add a striking pop of interest to your home that's sure to draw the eye of those passing by.