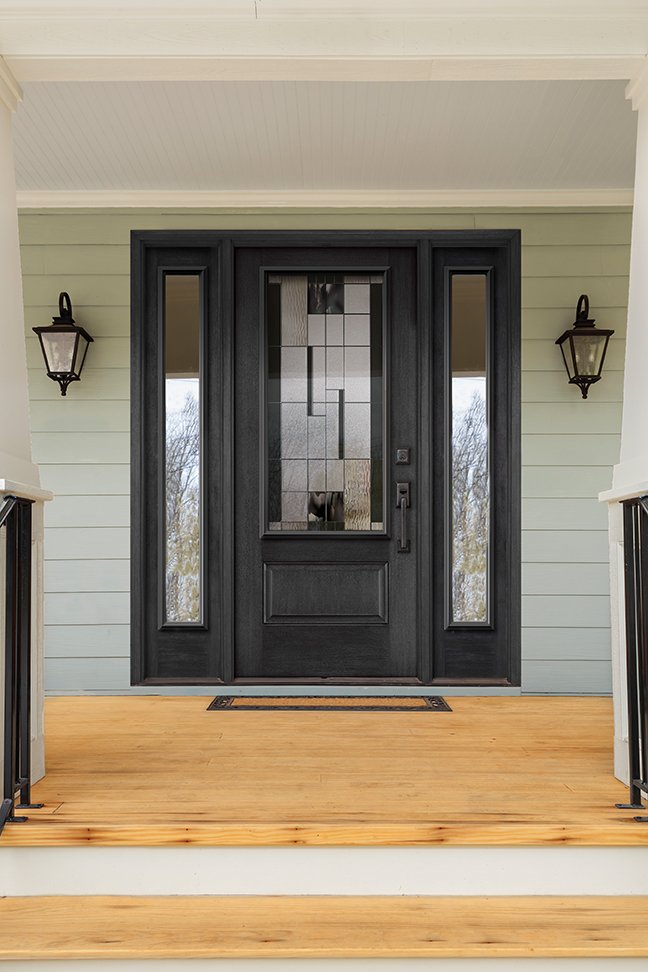 The term "traditional" is rather sweeping and may conjure up different images for different people. The door that led you into your childhood home may be the very definition of tradition to your mind, as you fondly recall the smell of mom's meatloaf wafting your way as you cross the threshold. However, in interior design terms, traditional doors have a particular style with some key features that may have everything (or nothing) to do with the home of your youth.
Traditional exterior doors typically have:
Between two and 12 raised panels
Pre-hung hardware
Metal or fiberglass construction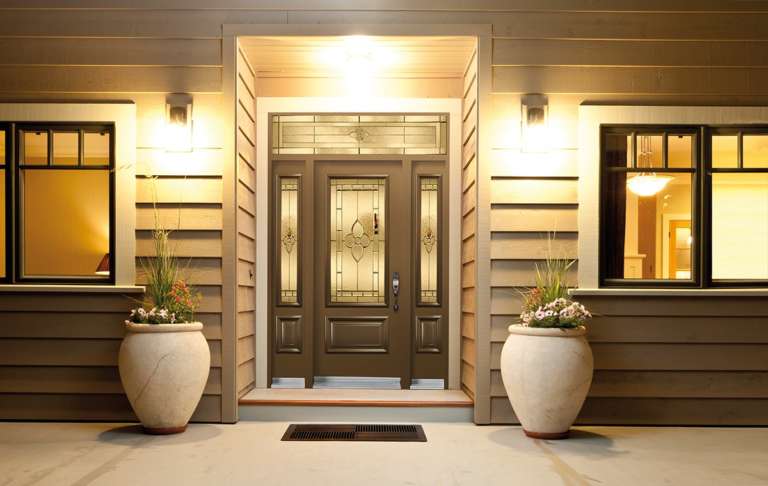 Traditional doors may feature a glass insert and might even include colored panes of glass and decorative scroll work. This is a broad category that applies to most simple, symmetrical doors.
While traditional doors will typically come in neutral colors, there are many things you can do to dress up this type of design. Try painting the door an bright color, or insert a pop of green that coordinates with your surrounding landscape. Painting the trim around a traditional door can update this look as well. The versatility of this style makes it a good choice if you're updating your home for resale.