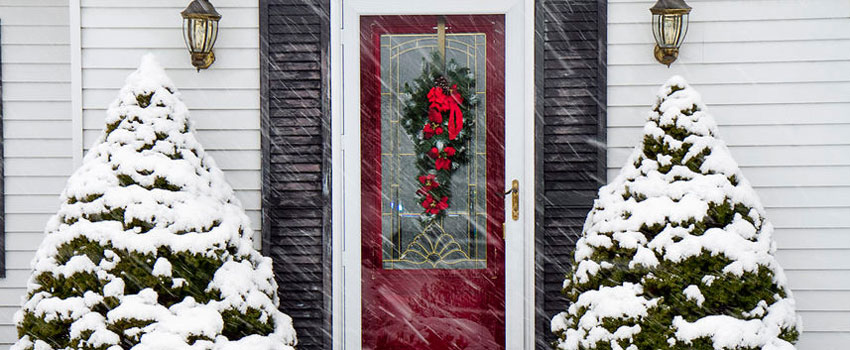 Can replacement windows and doors be installed in the winter?
Yes, absolutely. Replacement windows and doors can be installed in the winter.
To prevent heat loss, Vinyl-Pros installers take proper precautions by installing one window at a time. The windows or doors that we make for your home come already assembled from the factory and ready to install. Not only that but they are custom fitted to the size and shape of your existing opening in the wall, meaning that after removing the old window or door, the new one can go into the rough opening within a couple of minutes. This minimizes the time the old window/door is out of your home and before your new replacement window is installed. The out time for your window, if installed properly, should be no more than 10-15 minutes. As an added efficiency, all doors in the rooms are closed to prevent further drafts.
Although this window replacement prep work can be more labor intensive, it does not cost you more. In fact, winter window installation can save you money and time since labor costs and delivery times are faster in the winter.
Window installation by Vinyl-pros is a quiet process. If a window is being installed upstairs in the proper manner, you would not even hear the window replacement crew while watching TV in your den. The same goes for installing a new door.
Because we respect you and your home, the Vinyl-Professionals procedure is to have one window installer on the outside and one installer on the inside. This prevents bringing any residue like snow or mud into your home.
So, why suffer through another cold and expensive Canada winter when you can have new, beautiful, energy efficient windows or doors installed? These new replacement windows or doors help you to enjoy the rest of your winter in comfort while also improving the value of your home, making it more secure, better looking and reducing the outside noise.