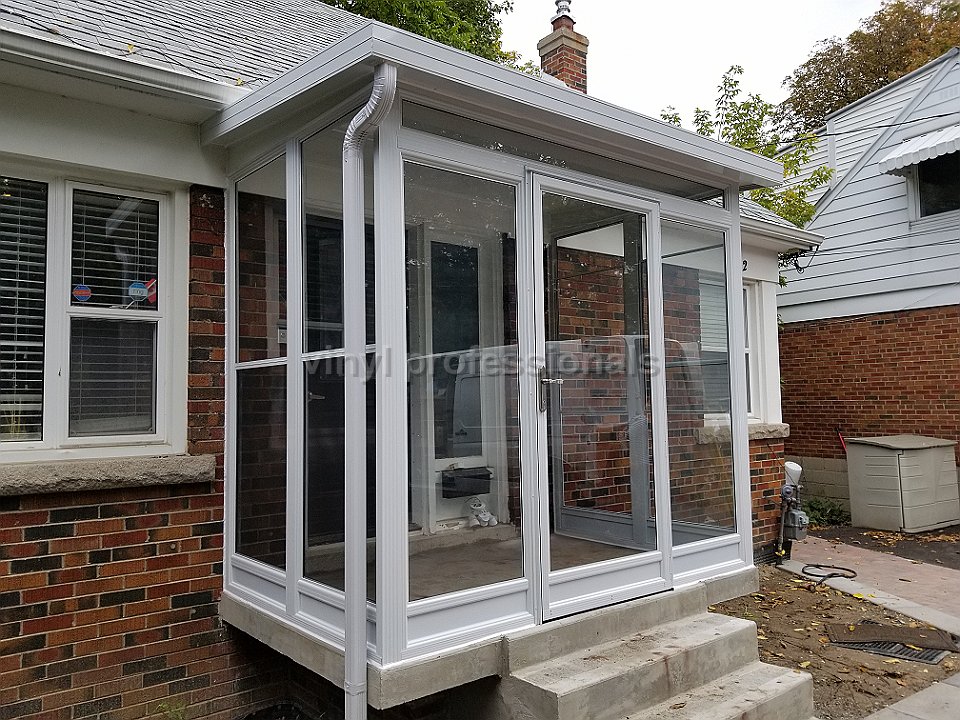 John Maricel, Mississauga
Vinyl-professionals was only one of two companies from our list that responded to email/phone queries, perhaps due to the busy season. Besides the slight delay in communication, our experience with them is a positive one. Michael provided us with a quote for the enclosure as requested. When we asked him to give us an estimate for the basement window as well, he checked it out and eventually said he'll have it covered at no extra charge. From there, it took a little less than two months for the order to be processed.
Installers Eugene and his co-worker are real professionals. They arrived close to the agreed time and each one knew one's role. They hardly talked to each other during the process, doing so only when one needed some assistance. And while they finished in a timely manner, the workmanship did not seem like rushed at all. Cleaned up after they were done and gave a couple of pointers on how to take care of the new installation. Extremely delighted with the results.