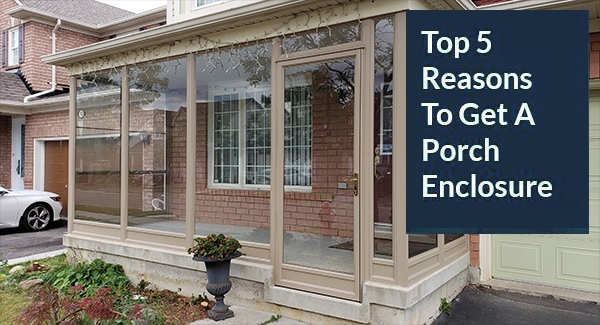 5 Reasons To Install A Porch Enclosure
Trying to keep the cold out during a harsh Canadian winter is a nuisance all Canadians are used to during the colder months.
Kicking the snow off your boots, trying to open the door with your gloves on, and rushing inside as quickly as possible so as not to let the cold in are daily chores that can make winter seem unending. No matter how fast you manage to get into the house, it always feels like you've lowered the temperature in your house a few degrees and wasted all that central heating.
An enclosed porch is a fantastic way to not only combat the winter chill but also add value to your house and a range of other benefits.
Let's take a look at the top five reasons you should get a porch enclosure this year.
Extra insulation during winter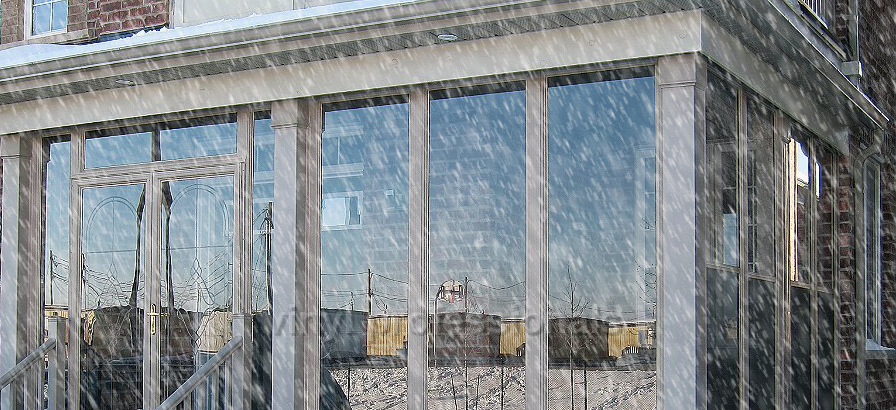 As mentioned above, the extra insulation an enclosed porch provides during winter is invaluable in making the seemingly never ending Canadian winter bearable.
A porch enclosure is a compact structure that attaches to your front and/or back porch and provides an air lock between the interior of your home and the cold weather outside. This allows you to enter the enclosed space, close the storm door behind you, and then take your time to enter the house without losing any of the heat from inside.
The enclosed area is also a great space to allow you and your guests to kick snow off your boots to protect your floors inside, as well as an additional area you can get ready in before heading out into the cold.
Additional space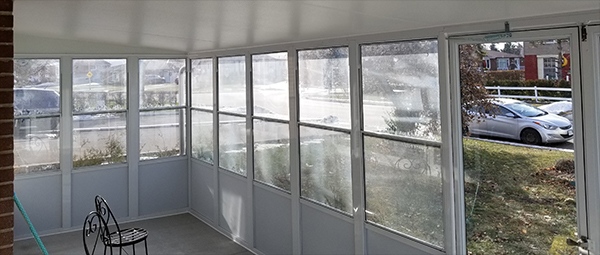 Installing a enclosed porch also gives your home extra square footage to utilize as storage for any number of things.
In the winter, a porch enclosure works excellently as a storage space for winter boots and coats, snow shovels, and ice melt. This makes entering and leaving your home a much less cramped and less stressful experience during the winter, giving you ample space and time to get properly dressed and head out into the snow.
You also don't have to worry about storing that messy winter gear in your nice hallway, avoiding the usual salt stains and general unpleasantness that usually accompanies the winter months.
Enhanced security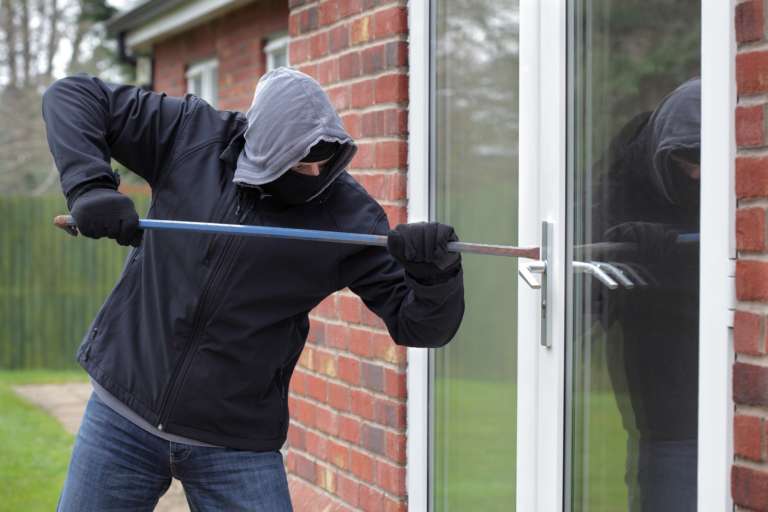 An enclosed porch is also a fantastic way to add an extra layer of security to your home.
The porch enclosure is an additional barrier between the outside world and your home. This protects your house from any intruders and allows you to screen any potential unwanted guests before you ever have to open your door. Additionally with expected drastic increase in online shopping Porch Enclosure will keep your delivered online purchases safe and secure.
Having an enclosed porch is also another deterrent to anyone looking to break into your home. Having to make it through not one but two doors to gain access to your home is likely more hassle than many would-be thieves would willing to deal with if they were looking to break in. With a Vinyl-Professionals porch enclosures, you can rest easy knowing you are getting the highest quality structure that will provide security for your family and your online purchases. Our commitment to quality is just another reason we are the best porch enclosure installation company in Toronto and GTA area.
Protection from Mosquitoes During Summer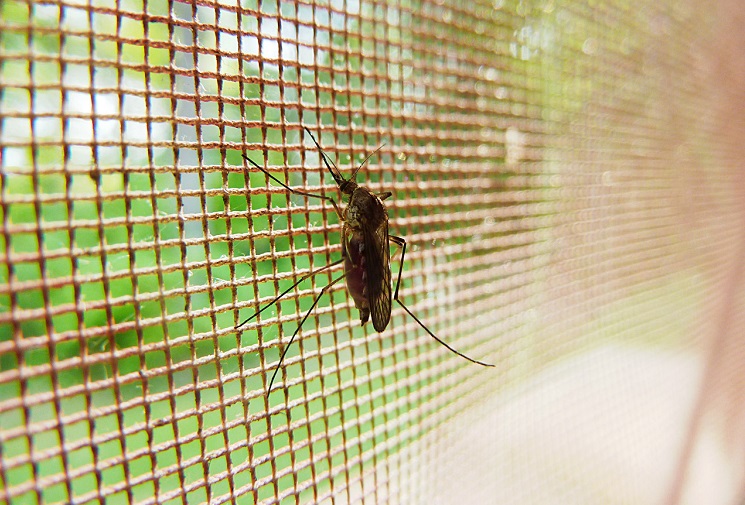 An enclosed porch is also excellent value during the summer months as well.
While we all enjoy the longer days, warm nights, and extra time outside during summer, one of the most annoying things is always worrying about those little annoying mosquitoes trying to ruin your day. A porch enclosure can not only provide you with a pleasant area to set up a seating arrangement, but it also allows you to get extra ventilation and sunlight while keeping those little monsters out.
Increased Privacy
Enclosed porches can also offer additional privacy for you and your family.
A porch enclosure acts as an additional barrier between your home and the outside world, meaning you can essentially consider it as an extension of your house. Depending on how you configure it, this can provide you with additional privacy and seclusion, giving you more peace of mind. You can install chord glass to allow for natural light to come in while obscuring the view inside. Or you could add a bit of visual flair to your exterior home door in Ontario and choose a frost glass option, allowing light and some visibility while still providing additional privacy.
All Vinyl-Professionals enclosed porches are built with 2" extruded aluminum profile, providing the best in insulation and security. Our porch enclosure doors can be customized to whatever you desire, including different handles, glass panes, and colors.
If you are looking to add thousands of dollars in value to your home and take advantage of all these benefits listed above, contact Vinyl-Pros today. Our porch enclosure experts will walk you through all of your options and help you design the perfect porch enclosure for you, guaranteed.