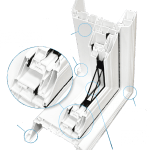 We are not your typical window replacement company. All our windows are tested and passed CSA standards and customized to reflect the buyer's needs and vision. Our company extensively works with all clients to ensure that the windows are the right fit aesthetically. The results are luscious, visually appealing and technically sound. Call us today to receive your free quote. You are guaranteed to see, feel and hear the difference in our VINYL PROS windows.
get more detailssee galleryspecial offer
Glass options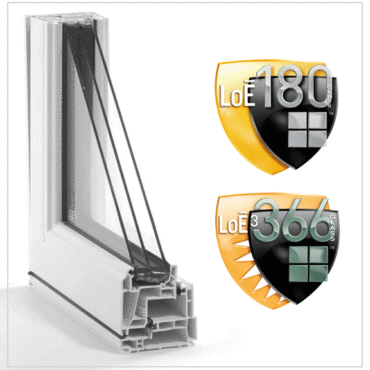 Low Emissivity Glass, or Low E-Glass, is a strategic choice for lowering your home energy costs all-year-round. In the winter, Low-E Glass reduces heat loss to the cold outdoors by reducing radiant heat transfer and reflecting interior heat back into your room, where it needs to be. It efficiently dispenses the sun's rays; allowing more of them to enter the home as usable solar energy and providing extra warmth. In the summer, using the same effect but on the opposite spectrum, it helps to reduce the flow of hot air into the cooler interior. Low-E Glass also reduces the effects of the sun's ultraviolet (UV) rays, which are a leading cause of premature fading and degradation of fabrics and carpeting. Cardinal LoĒ²-180® glass fromVinyl-Professionals delivers year-round comfort in all types of weather. In winter, it reflects heat back into the room. In summer, it rejects the sun's heat and damaging UV rays.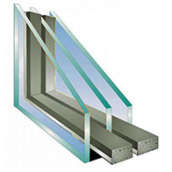 Triple pane glass windows are the most energy efficient models on the market. With the extra pane of glass, it works all-year long to keep cold air outside and warm air inside, or vice versa. Special coatings are often applied to the glass to eliminate solar gain and enhance their energy efficiency. The extra pane of glass truly provides a new level of insulation, airflow and energy efficiency. Vinyl-Pros also extends the offer to custom-build their windows with any glass their customers desire. If you want a different type of glass in your Vinyl-Pros windows, let us know! All of these glass options use the "Super Spacer" insulating glass spacer to provide unparalleled comfort and technical integrity.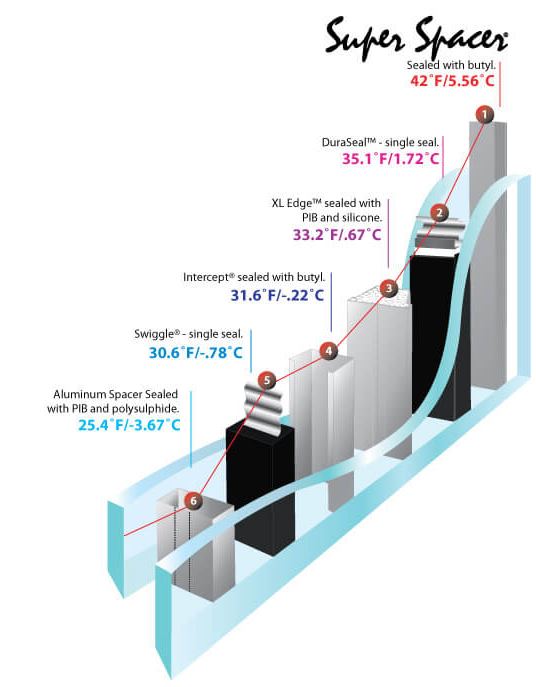 All our windows are equipped with Super Spacer®, the world's only 100% polymer foam, No-Metal Warm Edge spacing system.
The edge of the window unit is indeed the most vulnerable to heat and cooling loss, condensation and frosting. Super Spacer®'s No-Metal formula blocks the heat escape path and provides one of the best thermal performances in the industry.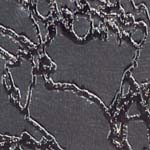 You get privacy, beauty and a room filled with light—and you'll never have to worry about prying eyes again! Also available are two tinted glasses in Bronze and
Gray.
The Laminated Security glass insulating system offers greater security, sound control, safety, energy savings and UV protection. This laminated glass system consists of three panes of glass. Two panes sandwich a tough polyvinyl butyral interlayer that gives Laminated Security glass its remarkable properties for keeping out intruders, protecting against harmful UV rays and keeping out noise.
Grids options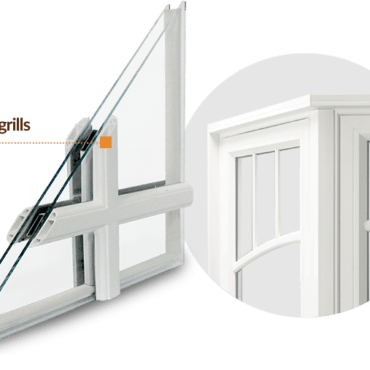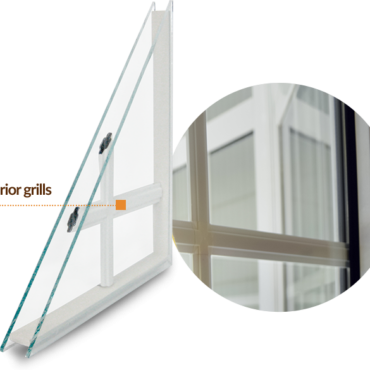 External grids
Internal grids
Ornamental or decorative window grids from Vinyl-Professionals designed to bring a symphony of beautiful designs and symmetry in your windows.
Colour options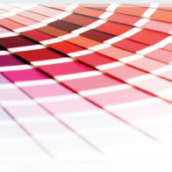 All of our custom-designed and custom-manufactured Vinyl-Pro window styles are available in a variety of colors to perfectly match the interior and exterior of your home. Choose from dozen standard interior colors which include "woodgrain" finish options and dozen exterior colors.
Long-lasting color is fade resistant
Easy cleanup with soap and water
Strong adherence to the surface helps resist scratches and scrapes